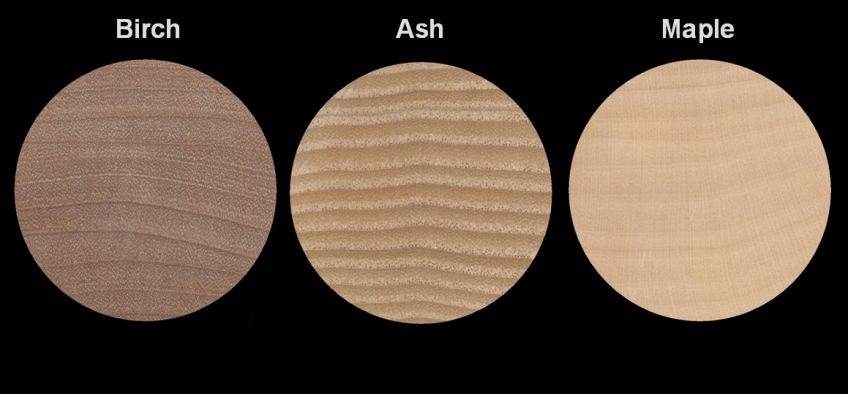 The age old question gets brought up and discussed daily here at Better Baseball. With multiple combinations of wood type it can be a daunting task to make a decision as to which baseball bat is right for you. We are going to give everyone a breakdown of what we think is the most popular, why and how working with wood can make anyone a better overall hitter.
&nbsp
First we are going to talk about the different kinds of wood varieties available. The two most popular wood types in Major League Baseball are ash and maple. Ash is a porous wood type with a light swing weight and wide grains. It was the most popular bat until Barry Bonds broke the home run record using maple (and steroids). Maple is tight grained and rock hard, often bone rubbed to become smooth and is the choice for majority of pro ball players. We like the Marucci line. Birch comes in a distant third but is rising in popularity. Louisville Slugger has some pretty nice models available. Birch is hard like maple, but swings light like ash. Sounds like best of both worlds to us. Bamboo bats are great for training, because they are extremely durable in comparison to any other bat type. They aren't the best to use in gameplay, but they are great for practice. Another extremely popular option for high school ball players is composite wood. Composite wood uses multiple materials to form a durable bat that typically has great pop as well. Our personal favorite is the Baum Bat. Other bat types include beechwood, hickory (super heavy) and guayaibi (from South merica').
&nbsp
So here's a quick break down of the top wood varieties and their qualities thanks to our friends at WhatprosWear.com
&nbsp

&nbsp
So how does swinging wood make you a better hitter? Quite simply it's not as easy as swinging metal. A metal bat typically has a light swing weight and a huge sweet spot. Not the case with wood. Not only are wood bats typically heavier, they are also very unforgiving. You take a ball off the end of a wood bat your hands will be stinging and letting you know that you didn't hit the ball on the barrel properly. This is a lesson that you don't soon forget and it hopefully leads to better contact with the proper portion of the hitting surface. If you take an inside pitch off the handle it's going to sting and likely break your bat. This teaches the hitter to get around quickly and square up pitches or not only will their hands be stung their wallet will also be hit when they have to replace their broken bat.
&nbsp
Wood bats have a great sound and are a lot of fun to play with. Anyone who has participated in a wood bat tournament will agree. If you haven't tried playing with a wood bat take a look at our selection and get you one! It will make you a better hitter 100% guaranteed.