Think Outside the Batter's Box
Make better use of the on deck circle and visualize hitting the ball.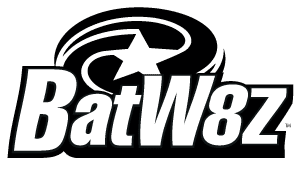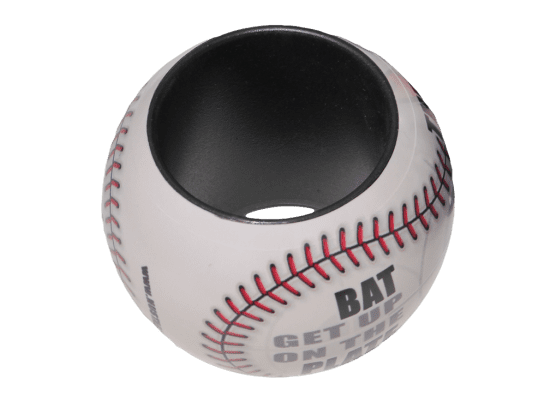 Baseball shape for visualization
Puts the weight at the impact zone (sweetspot)
Soft-touch inner core that is nice to bats
Baked in graphics that never peel
Fits bats with 2 1/4″ to 2 3/4″ barrels. (That's T-ball bats to BBCOR and Adult bats)
The first real innovation to the batting weight since the 1950's and a giant leap passed the batting sleeve idea from the 1980's. BatW8z™ are a line of patented batting weights that look like a baseball, allowing a hitter to visualize bat-to-ball contact and feel the weight at the impact zone, or sweetspot, of the bat. BatW8z™ also come in confidence building designs that tap into the mental game to improve approach and attitude. We call it "Baseball with Battitude."
Prepare in the circle to Succeed in the box.
Visualize hitting a baseball not a bat sleeve, bat ring or jacket.
Baseball with Battitude
Introducing the top of the lineup
Available in 12 BIG HITTER designs based on batter approach, baseball lingo, coach's sayings and dugout chatter.
Looking for Custom BatW8z™?
We're currently revamping our online designer. Meanwhile, you can contact us and we'll do the design for you.