"Accuracy from the palm of your hand" – The Pocket Radar
In the beginning, radar guns had their place… hidden behind a bush off the side of the highway trying to catch the red Mustang doing 95. It wasn't until the mid-1970's that radar guns made their way into the ball parks. Ever since, they've proven to be popular tools for baseball players, coaches, and scouts. And there's good reason for it. Radar guns provide the most accurate, unbiased performance feedback for throwing, hitting, and pitching velocities.

Over the years, many radar guns from various manufacturers have strived for one thing: accuracy. A radar gun that doesn't read the correct speed is like a glove with a hole in it. It's safe to say that after 40 years of product testing and advanced engineering that the top companies have a firm grip on the accuracy issues. However, from a design standpoint, there is only one radar gun that leaves the others in the dust, and it's called the Pocket Radar.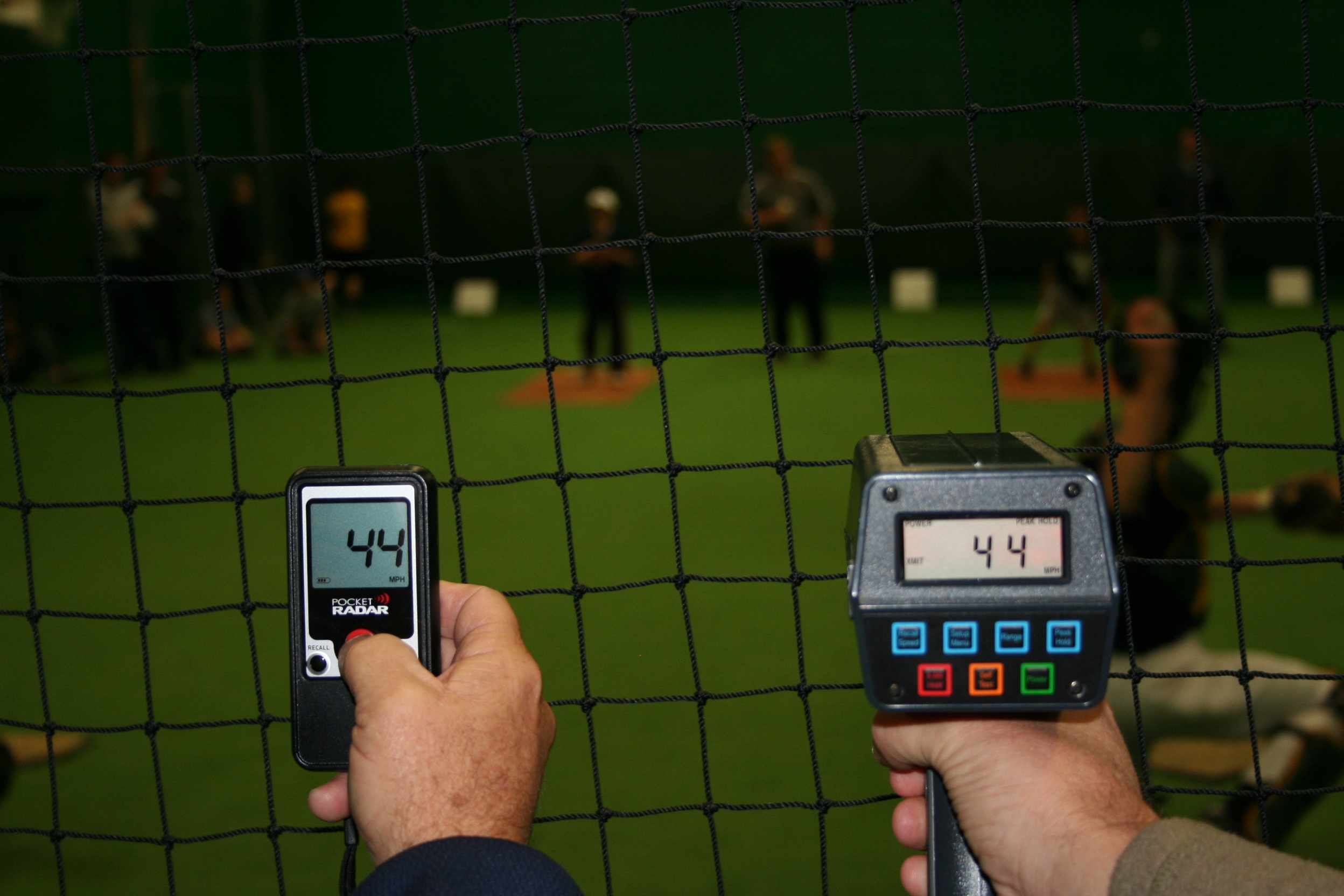 Unlike all big and bulky radar guns, the award-winning Pocket Radar is the first radar gun you can actually fit in your pocket. Instead of resembling the shape and grip of a gun, the Pocket Radar is more like a cell phone. It's very discreet, at a great price, and it's just as accurate as some of the most expensive radar guns on the market (+/- 1 mph). From a scouting standpoint, it can be problematic to have a standard radar gun pointed at a kid on the mound. If a younger player sees that he's being clocked, he's much more likely to try to throw harder than he actually can, which can result in a poor performance or an arm injury. The discretion of the Pocket Radar is a unique and invaluable feature for scouts to stay off the players' radar… pun intended.
The Pocket Radar comes in two different models: the Classic and the Ball Coach. The Classic model was designed as an all-purpose radar gun for clocking anything in motion. Though it wasn't designed for reading pitch and swing speeds, this model still does the trick. The Ball Coach is a more improved model designed specifically for clocking speeds in sports. It has a Constant-On mode that allows for hands-free use and a recall memory of 25 speed readings. If you're looking for a radar gun for the purpose of clocking baseball and softball speeds, the Pocket Radar Ball Coach is the way to go.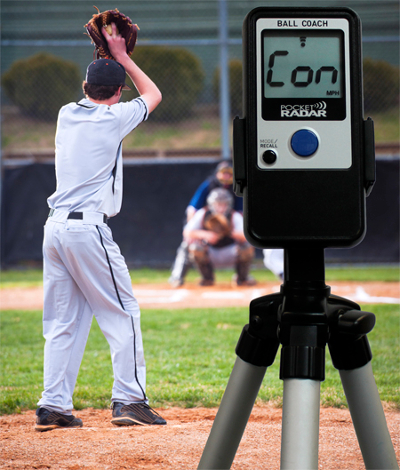 Here are the specs on the Pocket Radar Ball Coach, the official radar gun for Triple Crown Sports:
Range: Ball Speed from 120 feet Away
25 to 130 MPH (Accuracy +/- 1 MPH)
Recall Memory: 25 speed readings
Size: 4.7 x 2.3 x 0.8 inches
Weight: 4.5 ounces with batteries
Battery Life (Typical Use):
Manual Trigger Mode > 2,000 Readings;

Constant-On Mode > 1 Hour with 2 new alkaline AAA batteries (included)
Includes: Belt Holster Case, Wrist Strap, Quick Start Guide
Warranty: Two years
Pros: Reduced price and size but same accuracy as Jugs and Stalker radar guns, Scouting discretion, No need for a bulky case, just your pocket
Cons: Beyond 120 feet, it won't read speeds accurately, Must be just behind the backstop for best results