Think Outside the Batter's Box™
Baseball products that tap into the mental game to inspire confidence and positive attitude.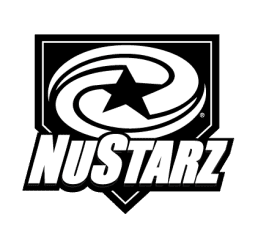 BatW8z™ are on deck and in the game with the Pros, Colleges, High Schools, Travel teams and T-ball'rs
"Think Outside the Batter's Box". These players and teams understand the benefits of visualization and confidence when it comes to hitting the baseball. Prepare in the Circle to Succeed in the Box and take advantage of warming up with the only batting weight on the market in baseball shape. Add a boost of confidence with an original NuStarz design from the Starting Lineup or Design Your Own.
What others are saying about NuStarz Sports
Hey, got the bat weight in looks and feels awesome. I've been using during bp on the field, I like it a lot its the best weight I've used.
Kolten Wong
St. Louis Cardinals
NuStarz products are going to take off like wildfire. I can see all of my teams getting their own custom baseball designed products for the upcoming season. The BatW8z are really cool.
Ron Mathis
National Director, Nations Baseball
You guys really got something here. The first time my 13U team used TheRipper on deck they won the tournament and even put TheRipper in the Championship Photos. The custom products are fantastic!
Morgan Walker
Southeast Baseball Academy, Gladiators Baseball
BatW8z have the ability to put the mind of a true hitter in the box before he or she arrives there. Mental strength is key. Well done NuStarz Sports.
Michael Aquino
2013 NCAA Homerun Derby Champ, Rice Owls Baseball
Jack Wilson
SoCal Revolution, former Pittsburg Pirates All-Star Shortstop
Wow man the weight looks awesome! Feels great too!
Taylor Davis
Tennessee Smokies, AA affiliate for Chicago Cubs
I LOVE this product.  Bought it for my son and his friend.  I can't wait to see them sporting them on the ball field.  There isn't much new stuff left for the baseball boy who has everything.  These are completely awesome and I'm so excited
These bat weights are awesome. I want all of my teams using them along with the glove wraps. It's great to be able to put my hitting sayings on the weights so I know my hitters are thinking before they get to the plate.
Juan Rocha
Advantage Baseball